With the New Year comes a renewed commitment to the community outreach programs and services who Uproar Communications has partnered with over the years. This year a new project,
Ride the Pink Elevator
, has sparked our interest along with our annual work for Power of the Purse, Michigan Mercury Collection Program and
Waggin' Tails Dog Rescue
. These groups all illustrate cooperative efforts on the part of the community to raise awareness and provide immediate help. We look forward to working with them in 2015.
Ride the Pink Elevator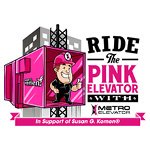 Metro Elevator Co., Inc.
, a company specializing in rack and pinion construction hoist sales and leasing, has formed a national corporate partnership, known as Ride the Pink Elevator, with
Susan G Komen®
, to raise funds for breast cancer awareness and research. Painting certain elevators the signature Komen pink, Metro then partners with their clients, top builders and general contractors on select projects in major US cities, to raise funds to support Komen. Metro installed the first pink elevator at
618 Main Street
, Ann Arbor, Michigan.
Learn More About Ride The Pink Elevator
Power of the Purse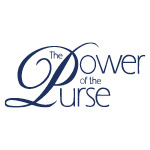 The Women's Leadership Initiative of the United Way of Washtenaw County hosts an annual 'Power of the Purse' event. This very special event brings together women from our community for an evening of wonderful food and fabulous purses. Funds raised from this event help fund grants that will allow women in our community to achieve their potential. In 2014, the Women's Leadership Initiative was able to grant $36,267 to local non-profit agencies supporting women. Power of the Purse will be held on Wednesday March 11, 2015, from 5:30pm to 7:30pm at the
Eastern Michigan University Student Center
grand ballroom.
Michigan Mercury Collection Program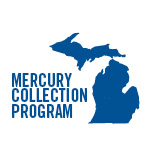 The Mercury Collection Program provides FREE mercury collection services to Michigan areas and business sites. By calling a designated number or email address, a participant can request a collection bucket/box and instruction kit. UPS delivers the kit container to the participant who simply places in-tact mercury devices in the bucket and applies the return UPS label. The bucket is returned to a licensed disposal company for remediation.
Waggin' Tails Dog Rescue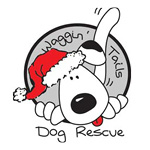 Waggin' Tails Dog Rescue is a registered 501(c)3 non-profit rescue group. These experienced and dedicated volunteers donate their spare time to rescue, rehabilitate, foster, and re-home all breeds of homeless dogs at risk of being euthanized or sold to research from area and rural kill shelters.
Visit Waggin' Tails Dog Rescue